Our Double floored restaurant has been designed with a warm and contemporary feel, carefully designed to enable space yet intimacy.
However, the most important aspect of any restaurant is the quality of food and service, and we are justifiably proud of both.
Our menu is based on the principles of using high quality raw local ingredients, along with the best of ingredients imported from around the world, freshly cooked and presented by our team with care and attention.
The imagination of our chefs will never bore you with always different and delicious dishes.
The accurate service, the elegance of our dining halls will make you feel at ease.
The availability of our friendly staff will pamper you.
You will always have a wide choice of dishes seasoned with the oil of our land.
As the last course, you can always choose between fresh fruit, a fruit salad, ice cream or a dessert prepared by our chef.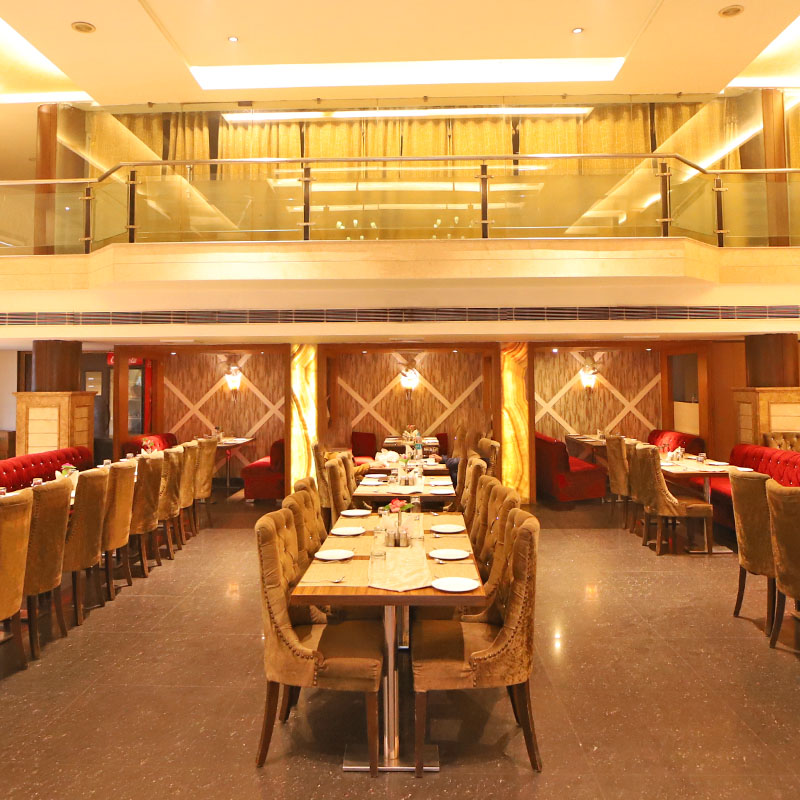 Reservations
Ramghat Road, Aligarh, U.P., INDIA
+0571-2400041/42
 +91-9568200044/49/82
re*****************@ab********.com